The School
Hong Kong Easyday Education Group was founded in 2017. We provide secondary education from Grade 10 to Grade 12. The centres in Hong Kong and Shanghai have a total enrolment of around 60 students from different areas of the country.
We aim at providing high-quality teaching and guidance to local high-school students studying international courses. Our goal is to create, for students, teachers and parents, a learning and teaching environment that is inspiring, caring and satisfying. Hence the students can be equipped with the knowledge, motivation and confidence they need to move on to the next stage of their education.
COVID-19 Updates: Information for Students, Parents and University Admission Officers
Our school concerns the safety for all students and teachers as well as the quality of teaching and learning. We are doing our best as we deal with COVID-19.
During the last two years, there were periods when the bureau suggested that everybody stayed at home, so we have been switching between remote reaching and on-campus teaching according to changes in local lockdown policies. The table below briefly summarises how we have reacted during the past academic years.
| | |
| --- | --- |
| February 2020 ~ May 2020 | remote teaching (online) |
| May 2020 ~ August 2020 | combined (online + in-person) |
| September 2020 ~ January 2021 | on-campus teaching (in-person) |
| January 2021 ~ March 2021 | remote teaching (online) |
| March 2021 ~ | on-campus teaching (in-person) |
Although our survey showed that students are more satisfied with face-to-face teaching on campus, our school actively took on the challenge to explore the design of online teaching processes, online interactive learning activities, online homework feedback mechanism and online invigilated exams at all levels during the pandemic.
We actively adapted our teaching policies to maintain a high-quality learning environment for our students. For each semester, we managed to go through all the syllabus contents as planned despite the difficulites and interruptions brought by the coronavirus. Upon the cancellation of official A-Level exams in summer 2020 and summer 2021, we arranged more mock exams than usual to assess the students' learning, so that we make sure that our students are fully prepared to study university courses at higher levels.
Ideology
In the spirit of faith and love, our vision is not only to teach textbook knowledge. The students are encouraged to engage in group discussions and take participation a wide variety of activies both in and out of class. We look forward to instiling in our students a passion for lifelong learning and a global perspective.
Our Faculty
Easyday attracts and retains an outstanding team of professional teachers. Our teaching faculty consists of around 30 members, over 80% of whom hold a master's degree or a PhD degree. Our head teachers have over ten years of teaching experience. The faculty-student ratio is about 1:1.5.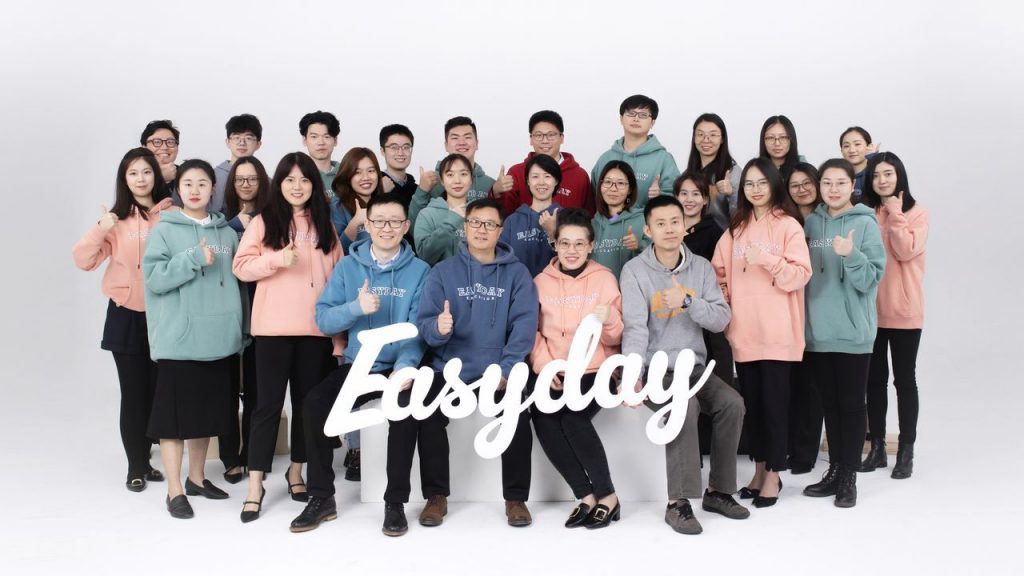 Curriculum
Our students follow a flexbile and well-balanced programme of study. They are able to choose between a number of subject courses in the one-year IGCSE programme (International General Certificate of Secondary Education) in Grade 10, and the two-year A-Level programme (GCE Advanced Levels) in Grade 11 and Grade 12.
The common choices of subject courses include Mathematics, Physics, Economics, Chemistry, Biology, Further Mathematics and Psychology. Our A-Level students achieve admirable results that allow them to receive offers of admission from the world's top universities.
We also offer English courses at different levels. Listening, reading, writing and speaking courses ranging from beginner level to advanced level are provided to suit the students' personal preferences and learning styles.
Language Policy
The subject courses are taught bilingually in English and Chinese. English is the primary medium of instruction in the classroom, while Chinese is used to facilitate teaching and learning. All homework assignments and tests are given in English only.